My Team
Michael and his staff value their clients, and believe in 'going the extra mile' for them. Customer service sometimes tends to get overlooked, but it is something that Michael and his staff find very important.
To schedule a meeting, ask a simple question, submit a claim, or any other service, please contact their office.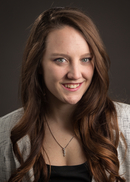 Courtney C Moriarty
Courtney joined Northwestern Mutual in December of 2012, and became a part of Michael's team the following May. She is Health, Accident and Life insurance licensed.
Courtney completed her Master's Degree in Sport Management from Concordia University -St. Paul in October 2015. Previously, she received her undergraduate degree from Bemidji State University, where she was a member of the Beaver Softball team.
When not in the office with Michael, Courtney manages a recreation center for the City of St. Paul, where she lives with her fiance, Spencer.